"Hardware Acceleration" (GPU Rendering) is one of the newly introduced features in Mozilla Firefox and Thunderbird. It was introduced to increase performance. Despite this, the hardware acceleration can cause some issues while preforming visual validation tests, as a results of screens inconsistency (even when using the same OS, browser version etc).

To disable Hardware Acceleration feature in Firefox or Thunderbird, simply perform the following steps:

1. Open Firefox and click on the "options" button.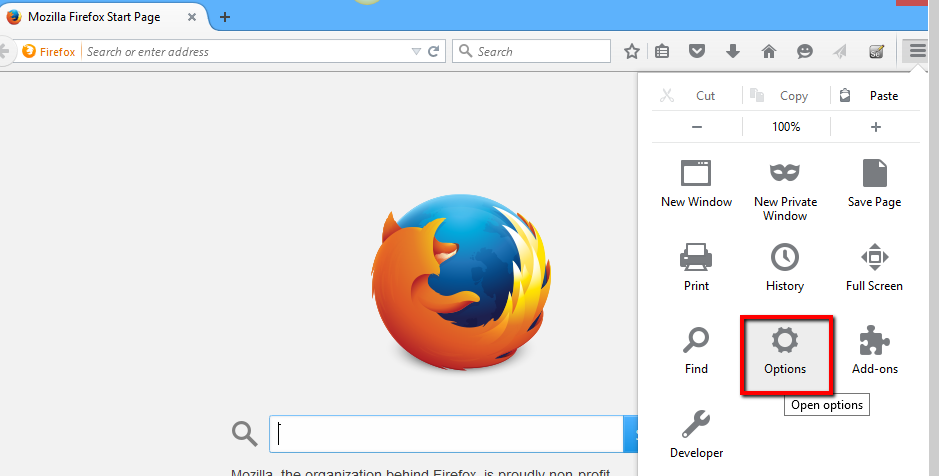 2. Go to "Advanced" tab and disable "Use hardware acceleration when available" option.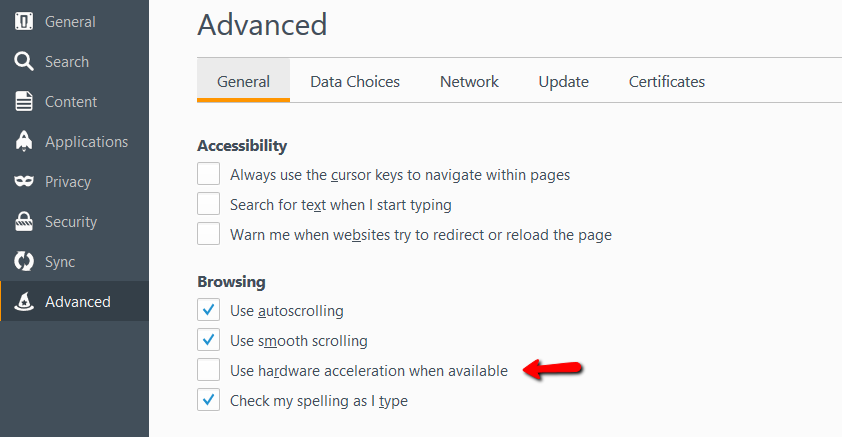 3. Click on the OK button and restart the browser to take effects.

Notes:
You might also be interested in the article Best practices for preventing flaky visual tests.