In this article you will learn how to assign test results to specific team members.
After running a test, there is an option to assign the test result to a specific user.
In the Dashboard you can find the
Assign Test
button:
After clicking on the button you can select a specific user from your team.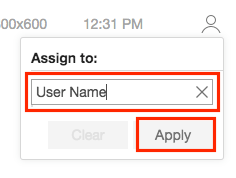 By clicking the Apply button the user will be able to choose the "Assigned to" filter and find all of the tests that are assigned to him.