In this article we will learn how to create a new Jira issue directly from the Applitools Eyes test result
There are three main steps in the process
Retrieve Jira project details

Configure Applitools and Jira server

Create a new Jira issue directly from the Applitools Eyes test result.
Retrieve Jira project details (pid and issueType) from Jira dashboard
Open JIRA dashboard

​(Top-Right corner) JIRA Administration -> Projects


Click on the project you wish to connect

Click on Details and grab the PID from the URL and put it in Applitools settings


Click on Bug (example issue type) and grab the issuetype ID from the URL and put it in Applitools settings

Configure Applitools and Jira server
The first step is to set up the integration between Applitools Eyes and Jira:
To enable the integration, navigate to Admin panel and locate your team.
Under the Jira section, enable the integration and enter the following details:
JIRA Server URL

pid (Project ID) - in which new issue will be created

issuetype - id of the type of issue you create as defined in your Jira project

Optionally - adding custom issue fields can be achieved by clicking on the add button, use the dropdown to select built in fields or directly type the name of custom fields in the text box.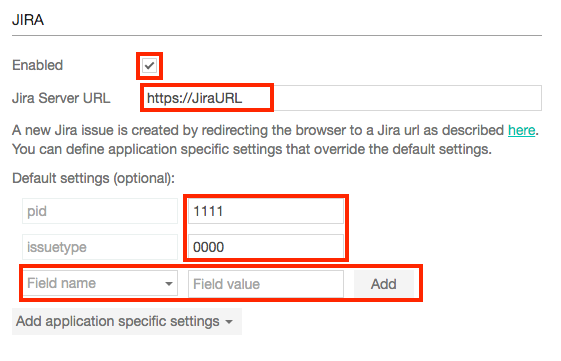 To learn more about how to identify Jira issue fields and theirs possible values read the link.
# You can click the preview link at any time to test your configuration.



If your team is developing different application that required different Jira settings click the "Add application specific settings" button to add an application specific configuration that will override the default one.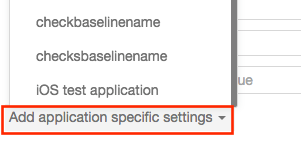 Once you are done click the save button to save the configuration.


After the integration is configured , you can easily create Jira issues directly from Applitools Eyes issue regions.

For example: Create a "missing" issue :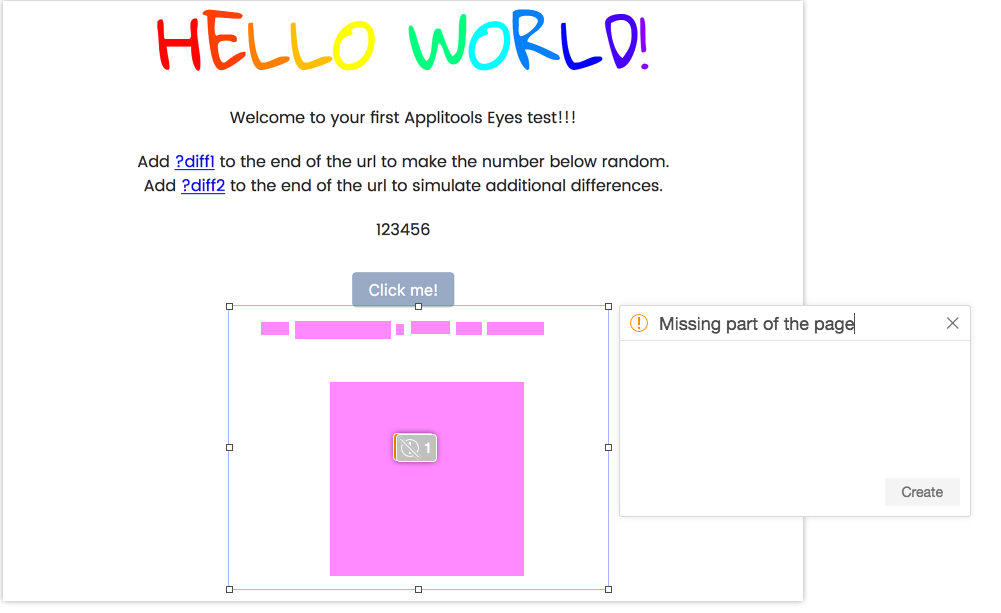 To create a matching Jira issue , click the "Create new Jira issue" which open the Jira create issue form in a new tab with the details of the issue, the test and any others fields you configured in the Admin panel.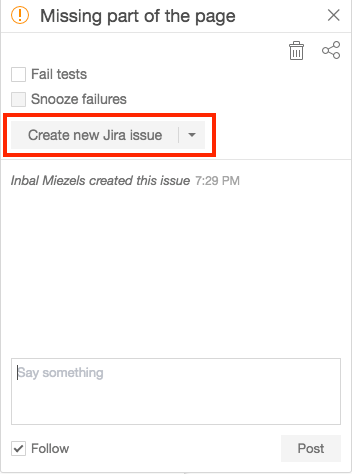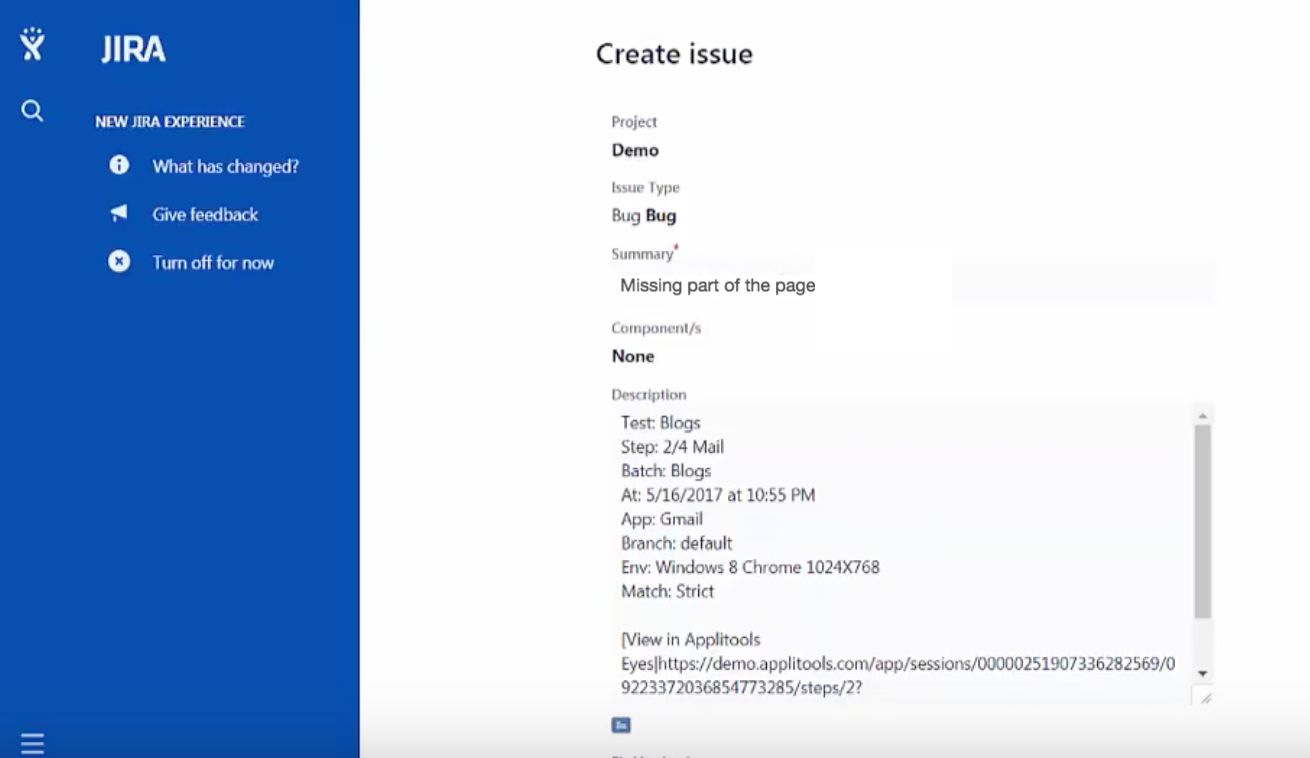 At this point if you are ready to create the Jira issue, you can click on the create button.
The resulting Jira issue includes:
* The name of the test
* The batch name
* The steps description
* The created time
* The execution environment details
* And any custom properties you define for the test.

Clicking the "View in Applitools Eyes" open the corresponding Applitools Eyes issue when you can zoom in on changes, see the issue in the context of the entire UI page and compare it with the baseline.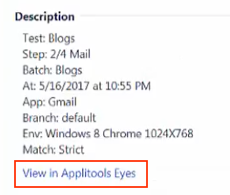 You can also linked the new Jira issue with your Applitools Eyes issue by entering its id in the "Link in Jira issue" - this will allow you to load the Jira issue by clicking the "View in Jira" button directly from the issue region.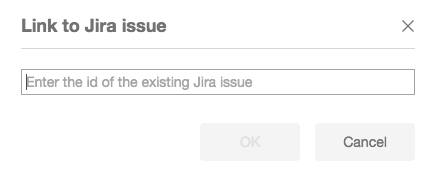 If needed you can replace the current link of Jira issue with another or disconnect an existing link.