In this article you will learn how to download baseline/current images from the Dashboard.
Navigate to the relevant test via the Dashboard.
Click on the test and the step that you want to download it's image.
Press on the key combination: command ⌘ + i (on mac) or control + i (on windows).
Save as the image.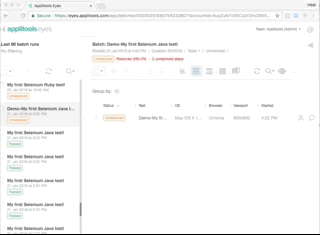 In order to download the baseline image you will need to switch to the baseline image by clicking the "Toggle between the checkpoint and the baseline images (T)" button or the 't' key on your keyboard.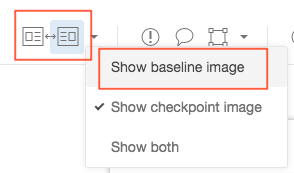 You might also be interested in reading further on:
- Downloading actual/baseline image programmatically
-Downloading diffs programmatically
-EyesUtilities