In your tests, you might have scrollable elements within the main content, which you wish to visually validate. 

For example, "step 4" in the Applitools tutorial contains a scrollable element: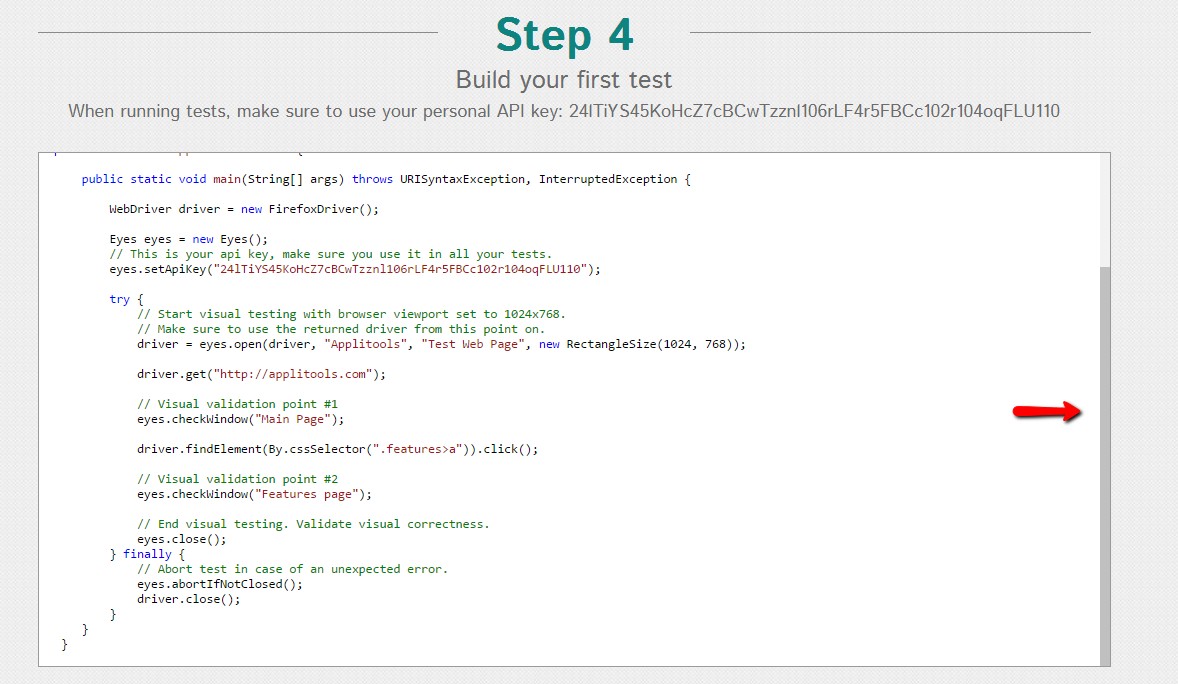 As you can see in the example above, the viewport doesn't reveal the full element. In order to solve this issue, and visually validate the scrollable elements, Applitools Eyes can automatically scroll and stitch the element to capture the entire contents of the region.

After finding the requested nested element and its selector, we simply insert it to the "By selector". In the above example, the code should look like this:
eyes.checkRegion(By.

id

(

"step4Content"

),

"test"

, 

true

);


Note:
The last boolean parameter tells Applitools to perform the scrolling and stitching mechanism.
For further reading, please find the checkRegion in nested Frames article.