Introduction
"Classic" Applitools refers to the capture of bitmap screenshots from any device or digital source. This covers anything on the Tosca desktop including all GUI applications that can be automated with Tosca. It also includes bitmap capture capabilities via Webdriver and Remote webdriver.
Applitools offers an alternative to bitmap screen capture and you can learn more here:
Applitools Ultrafast Test Cloud Integration
What is the Ultrafast Test Cloud? click to read more
Downloads
SET for Tosca version 13 and above - ApplitoolsIntegration_v1.4_compiled.zip
TSU Test & Modules - Applitools.SET.tsu
Additional settings and specifications can be found in the changelog.
Installation
1) Download the integration zip file and unzip on your local machine. Important: make sure you provide permission on the dll's to execute them. Right click and on the dll's and choose to allow execution.
3) Open the Tosca commander and load your project
4) Open Project Settings and add the directory to your TBox Extensions as shown below. Be careful not to create duplicate directory entries under "Extension Folders" and note that you do not have to use "Applitools" as the value name. The Value name is provided as a place for you to put a useful name and is not integration specific.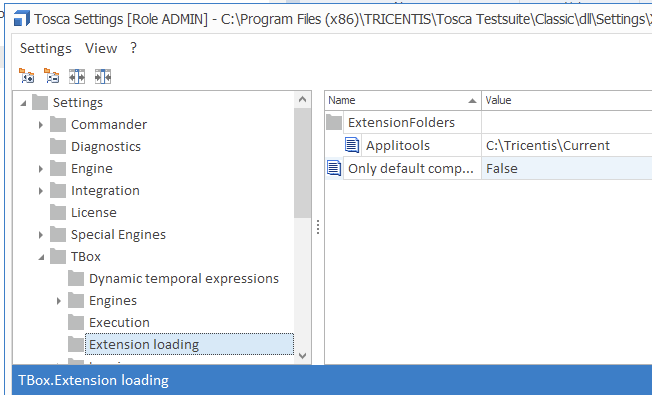 5) Import the provided Applitools.set.tsu subset into you project. The modules should look like this.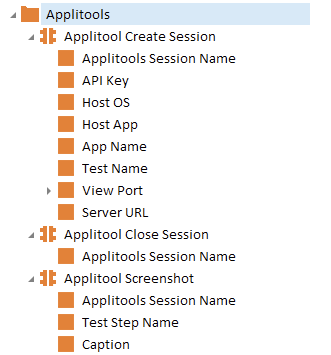 6) The the imported subset contains a sample test that looks like this. Make sure you change the test configuration parameters to match you Applitools API key and Applitools server name (https://companynamehereeyes.applitools.com for example, or if you use the public cloud use https://eyes.applitools.com).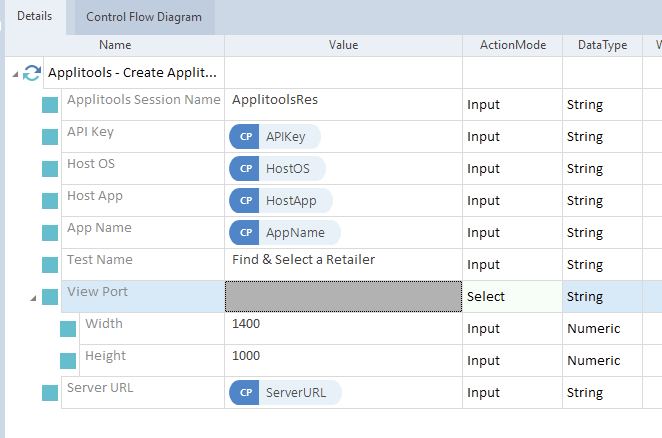 7) It is critical that the Applitools Session Name value is exactly the same throughout your test in each of the Applitools commands.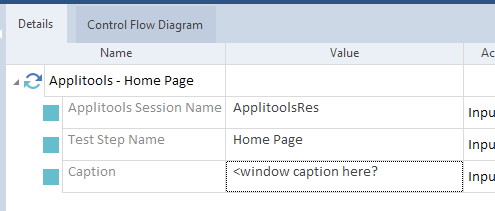 UPDATES
v1.4
You can now add additional parameters to handle fixed headers and footers